Properties
Who we are?
hBits is the most experienced fractional ownership platform run by veterans with 100+ years of cumulative experience in commercial real estate
₹3,000+ Crore
Assets
Managed
100+ Years
Cumulative
Experience

Successful Exit
hBits is india's only real estate platform to have successfull exited a property at an industry-best IRR of 17.54%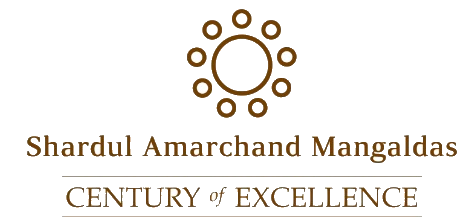 Legal Partner
Structuring Advisor
Escrow Partner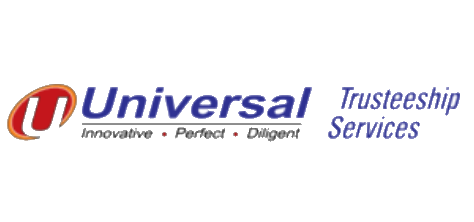 Trusteeship
Valuation Partner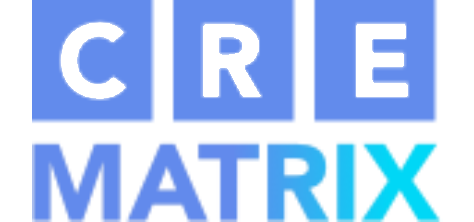 Data Partner
We make investing in commercial real estate easy with low ticket sizes and personalized services online and offline.
KNOW MORE
Low Ticket Size
Access to high-quality assets with ticket size of ₹25 lakhs
Convenience
Distinctive data insights of every property, remotely accessible at any given point
Attractive Returns
Average Rental yields of 8-10% and Expected IRR of 13-20% over 5 years
Hassle Free Ownership
Turn key management, rent collection, and property maintenance by our experienced team
Improved Liquidity
Enjoy seamless exits and continuous price discovery so you always know what your assets are worth
Transparency
Access to all data and information for easy and secure transactions
Selection Criteria For Property
Our Selection Criteria
Data-Driven &
Institutional Grade Analysis
Sourcing
Strong sourcing across top 6 cities given long standing relationships with developers, IPCs and local brokers.
Our CEO explains, how the real-estate sector will change forever with Fractional Investment.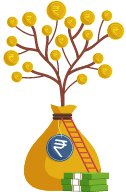 Mr. Naik

"I have invested in 2 properties with hBits. The first time the ownership processes were super smooth; my rentals and all related formalities were managed without any glitch, to the extent that the real-time dashboard always kept me updated on the rental returns. The success that I attained gave me the courage to reinvest again because I was sure that it was the best way to balance my portfolio. And why not? The stock markets are volatile...the Fed rate hike is coming...the Russia-Ukraine crisis...these reasons will make the stock market investment even dicier. But with hBits' properties delivering 8%-10% rental yield and 5%-10% appreciation, it makes absolute sense to invest my money with hBits."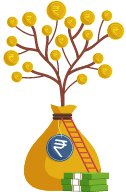 Mr. Jariwala

"I must laud the hBits team for their customer-centric approach. The journey from ownership to regular monthly rental returns is seamless and transparent. The investment managers helped us at every step, they were very supportive and made us understand the true value of fractional ownership. They had the financial understanding to guide us through the taxation complexities also. In this new fractional ownership industry, you need a seasoned and experienced guide who can help you to the finish line of success."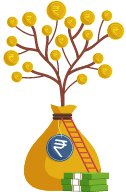 Mr. Agarwal

"As they say, the proof is in the pudding. I was looking at different avenues of investment and came across an article that spoke about the exit that hBits had given their investors that too at 17.5%. Now, this is something I had never heard before in the fractional ownership space. After studying their model, I decided to invest, and now all I do is sit, relax and enjoy the monthly yield of 9%+ on my fractional ownership investment with hBits."
Our Tenants
We have served many prominent international tenants including the largest cloud kitchen company in the world, second largest container shipping company and fourth largest e-payments company listed on a global stock exchange.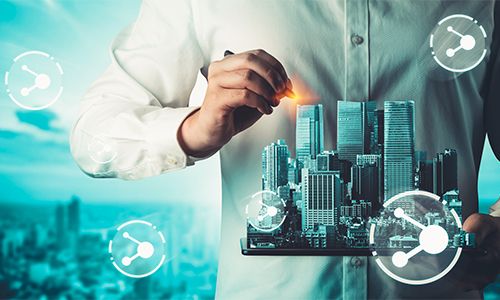 Reality Of Realty Has Changed | How To Invest In The Future
Has Covid-19 changed the real estate market forever? And should you be changing your investment strategy during this pandemic? Here are the REAL some important questions we must understand: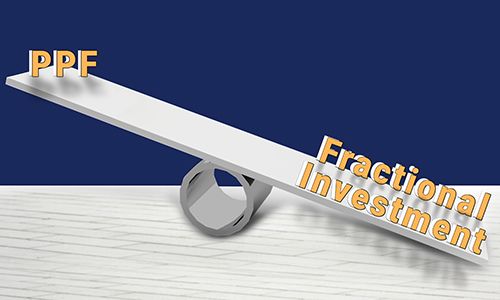 PPF vs fractional investment- The pursuit of financial goals
Most Indian investors saving for long term goals like saving for the higher education of their children or building a retirement corpus are usually risk averse and seek guaranteed returns. As a result, the Public Provident Fund (PPF) has found place in the financial portfolio of most Indians, with generations of India