Terms and Conditions
This document is an electronic record in terms of Information Technology Act, 2000 and rules made there under as applicable and the amended provisions pertaining to electronic records in various statutes as amended by the Information Technology Act, 2000. This electronic record is generated by a computer system and does not require any physical or digital signatures.

This document is published in accordance with the provisions of Rule 3 (1) of the Information Technology (Intermediaries guidelines) Rules, 2011 that require publishing the terms of use, rules and regulations, privacy policy and user agreement for access or usage of this Website (defined later).

This section contains the Terms of Use of this website. By accessing www.hbits.co ("this Website") and any of its pages, mobile-optimized versions of the Website, digital applications, and any other media formats for the purposes of use and promotion of hBits (collectively referred to as the "Covered Platforms" ), and other products, software and services, from time to time, on the Covered Platforms , owned or licensed and operated by hBits and its affiliates, such as email, chat, bulletin board services, information related to recommendations, news groups, forums, communities, personal web pages, calendars, and/or other message (together the "Services"), user hereby accepts and agrees to be bound by and to comply with (i) these Terms of Use, and (ii) the Privacy Policy available on this Website.
1. Introduction
This Platform (hereinafter defined) is owned and operated by hBits Proptech Private Limited ("hBits") , a company incorporated under the laws of India and having its registered office located at Ground Floor, G-4, Court Chambers, 35, Sir Vithaldas Thackersey Marg, New Marine Lines, Mumbai City, Maharashtra 400020 India. The terms hBits' website, "we", "our" and "us" in these Terms of Use refer to hBits.
For the purpose of this User Agreement, User and wherever the context so require '"you", "your" shall mean any natural or legal person who is accessing the Website, its contents and using the Services offered on or through the Website and has agreed to become a member of the Website by providing registration data while registering on the Website as User using the computer systems of the Website and accepted this electronic version / electronic record of the User Agreement and has allocated himself/herself a unique identification user name ("User ID" and "Password") to become registered User.
The use of the Website is offered to you conditioned on your 'Acceptance' of all the terms, conditions and notices contained in this User Agreement. Upon "Acceptance", this User Agreement shall be effective and binding upon you along with any amendments made by Website at its sole discretion and posted on the Website and you shall not claim invalidity of this User Agreement merely on the grounds that this MOU is being concluded electronically. For the aforesaid purposes, 'Acceptance' shall mean your affirmative action in clicking on 'check box' and on the 'continue button' as provided on the registration page or any act which reflects your use of the Website or the Services provided by the Website or any such other actions that implies your acceptance. You hereby further agree that this User Agreement is being concluded and executed at State of Maharashtra.
"User"as aforesaid includes user's permitted assigns, successors, heirs and legal representatives, unless the context requires otherwise;
By using this Website, the User expressly represents that he/she has read and understood these Terms of Use and agrees to be bound by these Terms of Use. Furthermore, by using this Website, the User expressly represents that (a) he/she has the capacity to be bound by these Terms of Use; (b) if he/she is acting on behalf of a company or other entity, then he/she has the relevant authority to bind such company or entity; (c) he/she will not violate any rights of hBits, including intellectual property rights such as copyright or trademark rights; and (d) he/she has not been or is not suspended or removed from the Website by hBits for any reason.
2. Information Sharing and Confidentiality
By using our Website, User confirm that User is of the required legal age and competent to form a binding contract and is not a person barred from receiving services under the laws as applicable in India. User also agree to provide true, accurate, current, complete and updated information about themselves as prompted by our Product's/Service's registration form or any information provided by user through other means of communication. If User provide any information that is untrue, inaccurate, not current or incomplete (or becomes untrue, inaccurate, not current or incomplete), or we have reasonable grounds to suspect that such information is untrue, inaccurate, not current or incomplete, we have the right to suspend or terminate User account and refuse any and all current or future use of our Service (or any portion thereof). User undertakes to indemnify and keep indemnified hBits for any loss, claim, damage, costs (including legal and professional costs) or whatsoever relating to any abuse or violation including those aforesaid.
"User Information" is defined as any information provided to us by the User during the registration process, in the feedback area or through any email feature including but not limited to information regarding User's name, address, telephone number, date of birth, gender, e-mail address, organization, etc. ("Personal Information"). We will protect User Information in accordance with our Privacy Policy (separately uploaded). HBits will treat all the Personal Information provided by User(s) confidential. If User use the Services/Website, User solely will be responsible for maintaining the confidentiality of User Login ID and Password and for restricting access to User computer, and User agree to accept responsibility for all activities that occur under User Login ID or Password. We shall not be liable to any person for any loss or damage which may arise as a result of any failure by User to protect User password or account. User undertakes to indemnify and keep indemnified hBits for any loss, claim, damage, costs (including legal and professional costs) or whatsoever relating to User responsibility or liability or failure including those aforesaid. User agree to notify us immediately of any unauthorized use of User account or any other breach of security. We reserve the right to refuse service, terminate accounts, or remove or edit content in its sole discretion.
3. User Agree and Confirm
use the Services provided by us, for lawful purposes only and shall comply with all applicable laws and regulations while using the Covered Platform and Services.
provide authentic and true information in all instances where such information is requested of the User. We reserve the right to confirm and validate the information and other details provided by the User at any point of time. If upon confirmation User details are found to be false (wholly or partly), we have the right and the sole discretion to reject the registration and debar the User from using the Covered Platform and Services and/or other affiliated products without prior intimation whatsoever.
access the Covered Platform and Services and transaction thereon at its sole risk and shall use its best judgment before entering into any transaction.
agree that the use of this Website does not amount to the creation of an attorney-client relationship. Any transmission, receipt or use of this Website and information and materials contained therein, or sending an e-mail to our offices, will not create or constitute an attorney-client relationship.
make themselves aware of the laws of their respective country or those applicable to them in relation to any of the matters described in these pages. If the User chooses to access the Website, then it shall be deemed to be done on his/ her own initiative and he/she shall be held responsible for compliance with applicable local, national or international laws.
4. Restrictions on use:
User agrees and confirms that User shall not use the Covered Platform and Services for any of the following purposes:
license, sell, rent, lease, transfer, assign, distribute, host, or otherwise commercially exploit the Covered Platform, without express written consent of hBits.
Disseminating any unlawful, harassing, libelous, abusive, threatening, harmful, vulgar, obscene, or otherwise objectionable material/content.
Transmitting material that encourages conduct that constitutes a criminal offence, results in civil liability or otherwise breaches any relevant laws, regulations or code of practice.
Gaining unauthorized access to other computer systems.
access the Platform in order to build a similar or competitive service.
Interfering with any other person's use or enjoyment of the Website.
Breaching and violating any applicable laws, rules or regulations.
Interfering or disrupting networks or web sites connected to the Website.
Making, transmitting or storing electronic copies of materials protected by copyright without the permission of the copyright owner.
Collecting or storing any personally identifiable information from the Website or Services from other users of the Website without their express permission.
post or transmit, or cause to be posted or transmitted, any communication or solicitation designed or intended to obtain password, access to another User's account, or private information from any User.
create or send unwanted email (spam) to any other User.
impersonate any person or entity, or falsely state or otherwise misrepresent your affiliation with a person or entity.
infringe upon the Intellectual Property Rights of hBits, other Users, or any third party, while accessing or using the Covered Platform.
post or transmit, or cause to be posted or transmitted, any content that is harmful, infringing, libelous, defamatory, abusive, offensive, obscene, pornographic, pedophilic, invasive of another's privacy, hateful, or racially, ethnically objectionable, disparaging, relating or encouraging money laundering or otherwise violates any Applicable Law or right of any third party; or that threatens the unity, integrity, defense, security or sovereignty of India, friendly relations with foreign states, or public order or causes incitement to the commission of any cognizable offence or prevents investigation of any offence or is insulting any other nations.
encouraging or enabling any other individual to do any of the foregoing.
5. Disclaimer of Liability and Warranty
The content published on this Website may include inaccuracies or errors, including but not limited to pricing errors or arithmetical errors. We do not guarantee the accuracy of, and disclaim all liability for any errors or other inaccuracies relating to the information and description of the content, products, and services. We expressly reserve the right to correct any pricing errors or arithmetical calculations on the Website and/or on pending reservations made under an incorrect price or calculation. hBits makes no representation about the suitability of the information, Software, products, and services contained on this Website for any purpose, and the inclusion or offering of any products or services on this Website does not constitute any endorsement or recommendation of such products or services. All such information, software, products, and services are provided on "AS IS" basis without express or implied warranties, representations, endorsements or conditions of any kind. hBits disclaims all warranties and conditions that this Website, its services or any email sent from hBits, its affiliates, and/or their respective or associated service providers are free of viruses or other harmful components. hBits hereby disclaims all warranties and conditions with regard to this information, software, products, and services, including all implied warranties and conditions of merchantability, fitness for a particular purpose, title, and no infringement. hBits and its affiliates have no liability and will make no refund in the event of any delay, cancellation, strike, force majeure or other causes beyond their direct control, and they have no responsibility for any additional expense omissions delays or acts of any government or authority. In no event shall hBits and/or its affiliates be liable for any direct, indirect, punitive, incidental, special, or consequential damages arising out of, or in any way connected with, User's access to, display of or use of this Website or with the delay or inability to access, display or use this Website (including, but not limited to, User's reliance upon opinions appearing on this site; any computer viruses, information, software, linked sites, products, and services obtained through this site; or otherwise arising out of the access to, display of or use of this Website) whether based on a theory of negligence, contract, tort, strict liability, or otherwise, and even if hBits and/or its affiliates their respective service providers have been advised of the possibility of such damages. The User understands that the Website is used by him/her solely at his/her own risk, cost and liability.
6. Indemnity:
You agree to indemnify and hold harmless hBits and (as applicable) its subsidiaries, affiliates, third-parties and their respective shareholders, officers, directors, agents, and employees, from any losses, liabilities, damages, costs and expenses, claims or demand, or actions including reasonable attorneys' fees asserted against or incurred by hBits, made by any third party arising out of your breach or non-performance of terms of the User Agreement, hBits rules and policies, or the documents they incorporate by reference, or your violation of any law, rules or regulations or the rights of a third party.
7. Payments through Net banking:
User agrees, understands and confirms that the net banking details provided by User towards subscription fees for availing of any of our Services will be correct and accurate and User shall not use the details which is not lawfully owned by User, i.e., in a transaction, User must use User's own account.
We otherwise do not store any information related to User's net banking details. In case we do not receive an authorization from the respective bank or the transaction gets interrupted due to any reason, the transaction will be treated as failed and no order will be processed for that transaction.
8. Use of Cookies (as applicable):
We use data collection devices such as "cookies" on certain pages of the Covered Platform to manage our user's sessions, store preferences, serve ads, track information, help analyze our web page flow, measure promotional effectiveness, and promote trust and safety.
The types of information cookies collect may include personal information such as your name, your IP address, contact details, personal preferences, and details of your use of the Covered Platform.
You have the ability to either accept or decline the use of cookies on your computer / device, whether you are registered with us or not. Typically, you can configure your browser to not accept cookies. However, declining the use of cookies may limit your access to certain features of the Covered Platform.
In order to avail Services from us, we may share your personal information to third parties and/or regulatory bodies, subject to Applicable Law. We may also allow third-party advertising companies and marketing services companies to serve ads and other content when you visit the Covered Platform and elsewhere on the internet and in other media. These third-party service providers may place third-party cookies and use the information about your visits, buying behavior, browsing history, preferences, to this Covered Platform and elsewhere to serve ads and other content to you. We cannot control or access cookies used by third-party service providers.
In addition, we may provide your personal information to marketing services companies on an anonymous and aggregate basis to allow them to market their products or services, or for other marketing purposes. This may be information we received from you offline and online.
9. Intellectual Property Right
The content and information contained within the Covered Platform or Services or delivered to User in connection with User's use of our Covered Platform is the property of hBits and any other third party (where applicable). The trademark, trade names and logos (the "Trade Marks") that are used and displayed on our Website include registered and unregistered Trade Marks of us and other third parties. Nothing on our Website should be construed as granting any license or right to use any Trade Marks displayed on our website. We retain all proprietary rights on our Website. User is prohibited from using the same without written permission of hBits of such or such other parties. The materials on this Website are protected by copyright and no part of such materials may be modified, reproduced, stored in a retrieval system, transmitted (in any form or by any means), copied, distributed, used for creating derivative works or used in any other way for commercial or public purposes without the prior written consent of hBits.
10. Limitation on Liability:
By using the Website, you expressly agree that such use is at your sole risk. The Website and related Services are provided on an "As is", "As available" and "With all faults" basis. Neither hBits nor any of its respective officers, directors, employees, agents, third-party content providers, designers, contractors, distributors, merchants, sponsors, licensors or the like (collectively, "Associates") warrant that use of the Website or related Services will be uninterrupted or error-free. Neither hbits nor its Associates warrant the accuracy, integrity, completeness, availability or timeliness of the content provided in the Website or the materials or Services offered in the Website now or in the future. hBits and its Associates specifically disclaim all warranties, whether expressed or implied, including but not limited to warranties of title, merchantability, fitness for a particular purpose or non-infringement of the Website, information on the Website or the results obtained from use of the Website or related Services. hBits and its Associates accepts no responsibility for updating any party of the Website or the content therein.
Under no circumstances will hbits or its Associates be liable to you or anyone else for any direct, consequential, incidental, special, exemplary, punitive or other indirect damages, including but not limited to lost profits, business loss, business relationships, goodwill, reputations, trading losses, unauthorized access, systems failure, communications line failure, internet failure or damages that result from use or loss of use of the Website, content, inconvenience or delay. This is true even if hbits has been advised of the possibility of such damages or losses.
11. Past Performance:
Nothing herein shall be relied upon as a promise or representation as to past or future performance. The Website may contain forward-looking statements. In some cases, you can identify forward-looking statements by terminology such as "may," "will," "should," "expects," "plans," "anticipates," "believes," "targeted," "projected," "underwritten," "estimates," "predicts," "potential," or "continue" or the negative of these terms or other comparable terminology. These forward-looking statements include, but are not limited to, statements concerning the company, property, risk factors, plans and projections. Forward-looking statements are subject to various risks and uncertainties. Accordingly, there are or will be important factors that could cause actual outcomes or results to differ materially from those indicated in these statements. hBits undertakes no obligation to update or review any forward-looking statement, whether as a result of new information, future developments or otherwise. None of hBits, the issuer nor any other person or entity assumes responsibility for the accuracy and completeness of forward-looking statements. Investors should conduct their own due diligence and not rely on the financial assumptions or estimates that are displayed on the Website. Investments displayed on the Website are not bank deposits, are not insured and are not guaranteed by hBits, and may lose value. Investment opportunities posted on this Website are "private placements" of securities that are not publicly traded, are subject to holding period requirements, and are intended for investors who do not need a liquid investment.
12. Termination
The following terms shall apply only if there is no other written contract or agreement between the parties with respect to the following terms:
Either User or hBits may terminate the relationship between us, with or without cause, at any time to be effective immediately.
While hBits will try to provide User prior notice of any termination of user account, user agrees that hBits may under certain circumstances, immediately terminate User Account. Causes for termination may include, but shall not be limited to, User's breach of the Terms of Use, requests by law enforcement or government agencies, non-payment of fees owed by User in connection with the access and use of the Covered Platform or the Services.
hBits shall not be liable to User or any third party for the termination of any Covered Platform or the Services. If User objects to any Terms of Use or become dissatisfied with the Service or Covered Platform in any way, User's only recourse is to: (a) discontinue use of the Covered Platform or the Services; and (b) notify hBits of such discontinuance.
Upon termination of the relationship, User's right to access or use the Covered Platforms and the Services shall immediately cease. User shall have no right, and hBits shall have no obligation thereafter, to execute any of User's uncompleted tasks or forward any unread or unsent messages to User or any third party. Once User registration is terminated, cancelled or suspended, any data that user have stored on the Covered Platforms may not be retrieved later.
In the event User's relationship with us is terminated due to cause or breach of the Terms of Use on User's part, we will be entitled to make appropriate deductions from the amount available in User's Accounts, prior to refunding the balance to user's personal bank account.
13. Arbitration
If any dispute arises between you and hBits during your use of the Website or thereafter, in connection with the validity, interpretation, implementation or alleged breach of any provision of the User Agreement, or the documents they incorporate by reference, the dispute shall be referred to a sole Arbitrator who shall be an independent and neutral third party identified by hBits. The place of arbitration shall be Mumbai, Maharashtra, India. The arbitration proceedings shall be in the English Language and shall be governed by Arbitration & Conciliation Act, 1996.
14. Governing Law and Jurisdiction
These Terms of Use shall be construed in accordance with the applicable laws of India without giving effect to any principles of conflicts of laws. The Courts at Mumbai shall have exclusive jurisdiction in any proceedings or disputes arising in relation to or out of these Terms of Use and its interpretation thereof. hBits causes the control and maintenance of this Website from India.
15. Notices:
Except as explicitly stated otherwise, any notices shall be given by postal mail to hBits at Ground Floor, G-4, Court Chambers, 35, Sir Vithaldas Thackersey Marg, New Marine Lines, Mumbai – 400020, City, Maharashtra, 400020 India (in the case of hbits) or to the email address you provide to us during the registration process (in your case). Notice shall be deemed given 24 hours after email is sent, unless the sending party is notified that the email address is invalid. Alternatively, we may give you notice by certified mail, postage prepaid and return receipt requested, to the address provided to us during the registration process. In such case, notice shall be deemed given 3 days after the date of mailing.
16. SMS and Voice Communications
All customers who register on our Website agree, acknowledge and accept as per the Terms of Use and that even if they are registered under NDNC (National Do Not Call) or DND (Do Not Disturb), by accepting the terms, hBits is authorised to call and assist User and/or SMS/E-Mail the customers by virtue of them having voluntarily registered in www.hbits.co. hBits, will not be responsible for any NDNC Registry regulation that will come into play.
17. Survival of Terms After Agreement Ends
Notwithstanding any other provisions of this Terms of Use or the Privacy Policy, or any general legal principles to the contrary, any provision of this Terms of Use that imposes or contemplates continuing obligations on the User will survive the expiration or termination of this Terms of Use.
18. Severability:
If any clause of the User Agreement shall be deemed invalid, void or for any reason unenforceable, such clause shall be deemed severable and shall not affect the validity and enforceability of the remaining clauses of the User Agreement.
19. Entire Agreement:
This User Agreement sets forth the entire understanding and agreement between you and hBits with respect to the subject matter hereof.
20. Assignment:
You cannot assign or otherwise transfer this User Agreement, or any rights granted hereunder to any third party. hBits may transfer its rights and obligations (also known as "assign") under this User Agreement without your prior express consent.
21. Amendments and Modifications:
hBits reserves the right to delete, modify, change, update or discontinue any or all of the information on this Website without giving notice to any User, individual, group of individuals, institutions and any such governing bodies. It is your responsibility to review this User Agreement periodically for updates / changes. Your continued use of the Website following the posting of changes will mean that you accept and agree to the revisions.
22. Password Protection
We do not represent or warrant that the Website will be available and meet User's requirements, that access will not be interrupted, that there will be no delays, failures, errors or loss of transmitted information, that no viruses or other contaminating or destructive properties will be transmitted or that no damage or loss will occur to User's computer system. User have sole responsibility for adequate protection and back up of data and/or equipment and for undertaking reasonable and appropriate precautions to scan for computer viruses or other destructive properties. We make no representations or warranties regarding the accuracy, functionality or performance of any third party software that may be used in connection with the Website.
23. Investigations
hBits reserves the right to investigate complaints or reported violations of these Terms of Use and to take any action we deem necessary and appropriate. Such action may include but not be limited to reporting any suspected unlawful activity to law enforcement officials, regulators, or other third parties. In addition, we may take action to disclose any information necessary or appropriate to such persons or entities relating to User's profiles, e-mail addresses, usage history, IP addresses and traffic information.
24. Legal Remedies
hBits reserves the right to seek all remedies available at law and in equity for violations of these Terms by the User.
25. Privacy Policy
Please review our Privacy Policy to understand what kind of information we gather from User and the specific measures we take to protect User' personal information. The Privacy Policy is hereby incorporated into these Terms of Use by reference.
26. Reach us
If user has any questions or comments regarding the Terms of Use, please contact us via email at [email protected]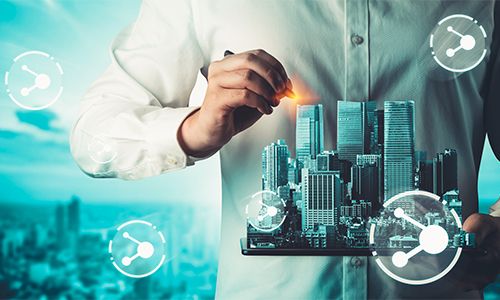 Reality Of Realty Has Changed | How To Invest In The Future
Has Covid-19 changed the real estate market forever? And should you be changing your investment strategy during this pandemic? Here are the REAL some important questions we must understand: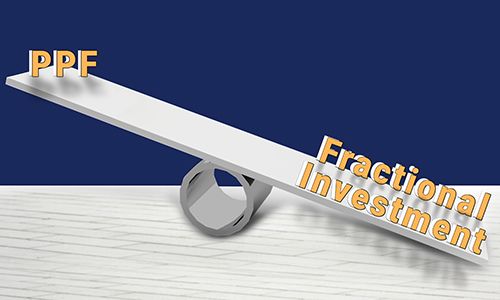 PPF vs fractional investment- The pursuit of financial goals
Most Indian investors saving for long term goals like saving for the higher education of their children or building a retirement corpus are usually risk averse and seek guaranteed returns. As a result, the Public Provident Fund (PPF) has found place in the financial portfolio of most Indians, with generations of India