Fractional Ownership over the counter in Real Estate
7 Aug, 2021
Here is a million-dollar question for wealth managers and advisers. 

Which OTC (over-the-counter) product in the Real Estate market has the largest leverage and why? 

At hBits, we know the answer. The answer is Fractional Ownership in the high-quality asset class. 

OTC products are retail purchases that don't need a prescription or license to sell. 

E.g., in the pharmaceutical industry, OTC products are medicines that don't require prescriptions. You can buy them directly from medical shops. And they are subject to fewer regulations. 

Quite similarly, OTC products in Real Estate is a process of how securities are traded via wealth managers without the supervision of a central exchange or third party. Mutual funds, Life insurances, stocks, commodities, and currencies are traditional OTC products. 

The benefit is that the trading of OTC products is considered more transparent, while at the same time keeping the trade price down. 

For any wealth manager, Fractional Ownership is a no-sweat decision. It is a decentralized over-the-counter decentralized product that can be sold between two parties without the friction of the exchange market. All that with fewer regulations. 

Fractional Ownership is a win-win for everyone.
What is this article about?
In this article, we are going to compare traditional OTC finance products with hBits' Fractional Ownership system. We will also go in-depth about the drawbacks and advantages of investing in OTC products, and how to overcome the relevant risks. 

We will also share how new-age Fractional Ownership in the Real Estate Distribution industry has been changing the financial market.
Introduction
Andrew Carnegie famously said that over 90 percent of the world's millionaires have earned their wealth from investing in real estate. The statistics are clear. The straightest way to a profitable investment is Real Estate. 

Similar to the American dream, there is the Indian dream where anyone regardless of their background, can attain their definition of success in society. Indian dream is about upward mobility for everyone. And one ideally achieves it through risk-taking and hard work. 

At hBits, we have redefined the risk-taking and hard work behind the Indian dream. Here, we have developed an ecosystem through which people can invest in high-value properties with guaranteed high returns.
Here is how hBits can help.
Traditional property investments always have by-standing risks of vacancy and non-appreciation of rent, especially given the current pandemic. 

hBits acknowledges that the affordability of property has gone out of reach for many of us, and hence we bring the opportunity to everyone to live the Indian dream and therefore get on to the ladder of high investment returns. 

At hBits, we enable our clientele to buy a portion of a property with which they receive all the benefits of owning Real Estate without the requirement of huge upfront capital. 


Let's compare it to the other products in the market, where selling products needs convincing and usually where the future of the product is uncertain. For say, under-construction properties where what is promised is rarely played in the future. 

Due to this, the property suffers. The middle man suffers, and most importantly, investors suffer. 

In our Fractional Ownership system, the assets are thoroughly checked to bring conformity to their quality, quantity, and identity. They are also free from traditional limitations. 

For example, contracts involving OTC products between two parties can handle large allocations of assets.
How can you benefit from Fractional Ownership?
At the moment, fractional property investment is the best route the market knows to diversify one's portfolio. And that happens by adding real estate property. 

Our online platform helps investors to hold a proportional entitlement to high-value properties with staggeringly more returns compared to traditional investment products. The average annual return of fractional Ownership over the years is about 11 percent. 

Fractional Ownership also helps in building a deposit. It consequentially solves the problem around estate investment affordability while at the same time promising long-term rentals.
Advantages of Investing with hBits' Fractional Ownership System
There are many reasons why Fractional Ownership works and why it is a no-brainer for wealth managers and advisors. Here are a few of my favorite reasons:
The smaller businesses and individuals do not have qualifying exchange listing requirements or capital, but with hBits, they can still invest in commercial properties with high returns.

The administrative costs are tremendously low compared to the other investment options for investors.

It opens up the gates for new investment avenues and markets.

The online platform ensures that you do not have the limitation of being present at the physical location.

Another benefit is the diversification potential of Fractional Ownership, which provides a higher return per unit of risk.
What are my exit options with Fractional Ownership?
Compared to traditional investing, where the investors are blocked for a minimum period, Fractional Ownership on hBits has a much smoother exit option. 

You can sell your assets at any point to any interested buyer in or out of the platform. We also provide property listing within the platform where you can post your properties for interested buyers. 

We can learn from History. 

About 50 years ago, when people collectively bought the idea of investing in Mutual Funds, it bloomed like a Marigold flower on a hot summer day. 

Put simply, Fractional Ownership is Mutual Funds of 2020.
What's the least I can invest in fractional Ownership?
hBits offer small token sizes starting from 25 lakhs. We charge 1% on the investment and promise at least 10% capital appreciation per year over our most properties. We also charge 1% as an annual property management charge. 

At hBits, we believe in transparency and provide a clear account of the property tax and charge fee. We account for all fees and taxes before you sign up for any investment. And of course, the deal comes without any hidden fee.
At hBits, we believe in transparency and provide a clear account of the property tax and charge fee. We account for all fees and taxes before you sign up for any investment. And of course, the deal comes without any hidden fee.
This profitable system of fractional Ownership has been prevalent in the west and has been consistently picking the pace in India. As per our research, we are expecting up to 30% growth in the demand for commercial properties in 2021. 

hBits promises a safe ecosystem, where you are given the most effective investment equation available in the Indian Real Estate distribution industry. At hBits, we are encapsulating the most promising OTC product in real estate for our users, Fractional Ownership. Let's all get to the Indian Dream. 

As one of India's top Fractional Ownership firms, we are committed to solving difficult problems around property investments. This is not just limited to simplifying the process but also successfully managing the risk of investment and answering difficult questions. 

In case you have a question for us, kindly Contact us. We'll get back to you at our earliest.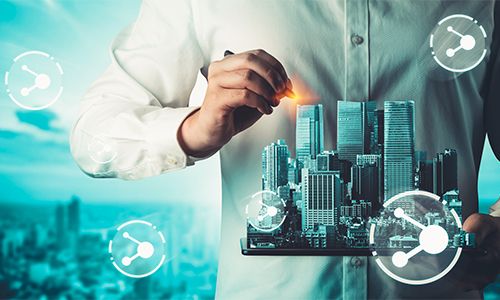 Reality Of Realty Has Changed | How To Invest In The Future
Has Covid-19 changed the real estate market forever? And should you be changing your investment strategy during this pandemic? Here are the REAL some important questions we must understand: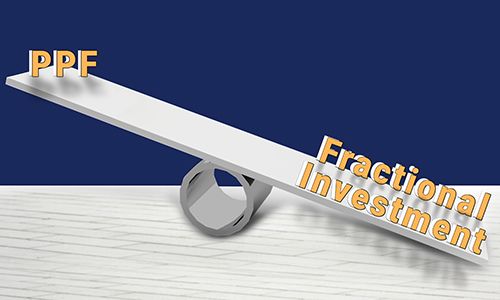 PPF vs fractional investment- The pursuit of financial goals
Most Indian investors saving for long term goals like saving for the higher education of their children or building a retirement corpus are usually risk averse and seek guaranteed returns. As a result, the Public Provident Fund (PPF) has found place in the financial portfolio of most Indians, with generations of India