Did you wish there could be a (SIP) in real estate?
17 Feb, 2022
Mutual funds invest in Equity or Debt. India has had a savings-to-GDP ratio of close to 30% or more since a long time. However, more than 80% of these savings are used to go into physical assets such as real estate and gold. The scenario has changed in favor of financial assets after making SIPs in Mutual Funds a popular option. With discount brokers tapping the vast Indian market, the number of Demat accounts has increased manifold too. 
The key takeaway is that technology and awareness can disrupt a traditional market. It has brought about a culture of investments in the stock markets, either directly or through mutual funds. 
Can the same disruption be brought into real estate?
The stock market and mutual fund industry went about creating investment convenience by leveraging technology and enhancing awareness to increase the mass appeal and understanding of their products. The real estate industry could take a leaf from this book.   
Fractional Ownership – Is it SIP equivalent for Real Estate?
Let us first understand what 'Fractional Ownership' (FO) in commercial real estate is. For a millennial or a working professional, a residential real estate investment entails taking a loan and servicing its principal and interest for a period of twenty years or more. Investment in Grade A commercial real estate just seems out of question. 
With Fractional Ownership and the use of technology, it is very easy for professionals to make a safe investment in real estate. The principal investment is not as low as SIP, but it is much cheaper than the investment for a 1-Bhk flat in a city like Mumbai. 
Why is it considered 'safe'?
'Fractional Ownership' enables you to gain ownership of a 'fraction' of grade A commercial real estate. The investment could be as low as Rs.25 Lakh to own a fraction. Now, let's compare that with owning a house as an investment and earning a rental income: - 
Finding Tenants: - If you own a house and do not occupy it yourself, you may have to find a tenant so that you can earn a rental yield on the asset. Finding the right tenant may take time. Further, due to unprecedented events such as COVID, there could be long periods of time wherein the flat that you own couldn't be let out. In such a case, you lose the potential rental yield while you pay EMIs for the flat every month. The actual yield of your account for the interest you pay on the loan for the said flat may be very less. With Fractional Ownership (FO), the company managing the Grade A commercial Real estate will scout for the tenant. They have long-term contracts of usually three years or more and lock-in agreements with reputed companies. Hence, you are unlikely to lose rental income and yield for the fractions that you own. 
Management, Maintenance, and Repair: - The owner of a house must constantly manage and repair his house. They must address complaints regarding facilities that come from the tenant and resolve them. It consumes the time and effort of the owners of such flats. With fractional ownership, the maintenance and management of the property are taken care of by the company managing it. They are professionals who would take care of managing the upkeep requirements of the tenants who occupy spaces in the properties that you have purchased fractions in. 
Assured Returns: - Grade A commercial real estate, unlike residential properties, is normally located in business centers or popular parts of the city. Such spaces are always in demand and there are MNCs or highly reputed companies that are always looking out for such properties. Hence, the rental yield and capital appreciation of 'fractions' owned by the investors are almost assured. 
Due to these reasons, there is a very minuscule possibility that your rental yield or capital appreciation will be compromised. On the contrary, data shows that one can safely assume a capital appreciation of 5% and a rental yield of 8% per annum over a five-year period. 
So, it is comparatively safer than riskier assets and it yields more capital appreciation than the safer assets. The fact that it is a derivative of real estate makes it far more appealing and interesting for consumers.
Can it create wealth in the long term like SIPs?
If you look at a traditional investment such as a fixed deposit, then fractional ownership in grade A commercial real estate can yield 27.37% more return on investment over a five-year period. 
If you want to know more about the mathematics behind this, please click here and drop an interesting inquiry to us. 
Like a Mutual Fund SIP with a dividend reinvestment plan, if you start investing the rental yield and capital appreciation back to own more fraction, it can create tremendous wealth over time, especially for youngsters and millennials. 
If you are disappointed that you missed the post-pandemic 'real estate' boom, don't worry. Get onboard the fractional ownership bandwagon and create a brighter future for your loved ones and yourself.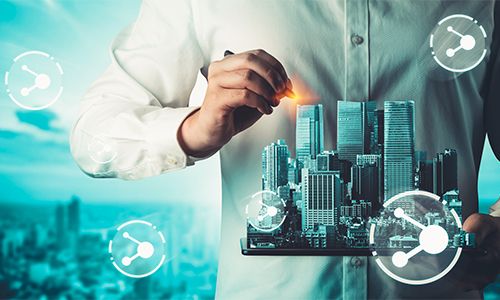 Reality Of Realty Has Changed | How To Invest In The Future
Has Covid-19 changed the real estate market forever? And should you be changing your investment strategy during this pandemic? Here are the REAL some important questions we must understand: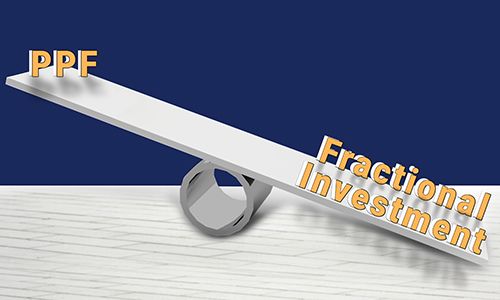 PPF vs fractional investment- The pursuit of financial goals
Most Indian investors saving for long term goals like saving for the higher education of their children or building a retirement corpus are usually risk averse and seek guaranteed returns. As a result, the Public Provident Fund (PPF) has found place in the financial portfolio of most Indians, with generations of India