Commercial Real Estate: Maximizing Rental Yields
14 Jul, 2021
Every person who invests in well-selected real estate in a growing section of a prosperous community adopts the surest and safest method of becoming independent, for real estate is the basis of wealth. – Theodore Roosevelt
Rent from real estate is a tried and tested way to generate passive income for investors. It helps add to wealth while simultaneously creating a safety net to hedge against income uncertainties. Along with stocks, bonds, and gold, real estate is a popular asset class known to generate stable, long-term returns. It also functions as a source of dual income (through monthly rent and capital appreciation) and is relatively immune to inflationary pressures making it one of the major means of wealth creation for societies over the ages.
In India, real estate has traditionally been a prime investment vehicle owing to a strong preference for tangible assets. Up until now, most of this investment has been channelled into residential real estate. But the boom in the commercial realty sector which is currently underway, coupled with a slowdown in the housing market, present real estate investors with a unique opportunity to explore the former avenue.
The driving motive of any investment is the maximization of returns. Currently, the commercial realty sector is providing much higher returns than the housing sector which has been struggling for the past six years. When it comes to real estate, a key figure to consider is 'rental yields' which expresses the annual income from your asset as a percentage of its total value to indicate your ROI. In the current scenario, the rental yield from commercial properties is anywhere in the 8-10% range while the same for the housing sector is 3-4%. This proves it is much more profitable to invest in commercial property compared to residential real estate in the present economic climate.
How to maximize your rental yields
Once you are committed to investing in commercial real estate, the next step is to look out for a suitable property. Scouting for the property is arguably the most crucial step in the entire process since the fate of your investment hinges on this singular factor. A good property in a great location is the best bet to help you maximize your ROI. Below we look at seven key factors to help you select a good property with the best rental yield.
Location: Location is the single most important factor that determines your ROI including factors like rental yield and asset appreciation. You should ideally choose a place that has high visibility, good infrastructure including roads and public transport, is located close to a commercial hub, can ensure steady footfalls, and so on. The objective is to find a place that is commercially viable. Seek out a locality where vacancy rates are below 5% as high turnovers often lead to a moderation in rental income.
Property size: Large properties tend to be safe investments, attract better-quality tenants, and lead to higher rental yields. This is especially true of premium Grade A properties which provide investors with an excellent option to diversify their portfolio. The main drawback relates to their high cost of purchase. But the fragmented ownership model has been able to solve this problem by enabling the purchase of a small piece of a much larger property at a relatively low ticket size.
Quality of the building: Good quality buildings have an edge over their competitors as it is easier to find tenants. They also command higher rents and attract quality occupants. Real estate services company CBRE defines Grade A properties as those whose development includes "an open plan office with large size floor plates, adequate ceiling height, 24×7 power back-up, supply of telephone lines, infrastructure for access to the internet, central air-conditioning, spacious and well-decorated lobbies, circulation areas, good lift services, sufficient parking facilities" and "centralized building management and security systems." These properties generate more rental income, display greater capital appreciation, and are easier to liquidate in the market.
Regulatory requirements: Be certain to check whether all the paperwork is in place. Commercial buildings in India must comply with a large number of rules and regulations including zoning rules, fire and safety requirements, and so on. Remember also to ensure that all the legal formalities are properly completed. You don't want to be stuck with a bad investment because you did not do your due diligence.
Quality of tenants: Be selective about your tenants. If you are investing in a pre-leased property, opt for a unit that has been taken up by a tenant with positive cash flow or a strong balance sheet and a reputation for paying their dues on time. Remember to take a good look at the lease agreement to understand factors like lease duration, termination process, frequency of rent escalation, lock-in period, etc. These are things that will directly impact your rental yield.
Growth prospects: Are rents in the area likely to rise or are they already at saturation level? What are the new offices, commercial hubs, and infrastructure projects coming up nearby that will value-add to the location your property is situated? These are some of the questions to consider while finalizing your choice of commercial real estate.
Understanding the property market: Finally, try and get a grasp of the property market both at the macro and micro levels. Many different things influence the realty market in a city including economic growth, business sentiment, pace of commercial activity, government policies, access to skilled labour, condition of infrastructure, building byelaws, etc. Choose your property after considering all these different factors to determine the best option.
Lowering the entry barrier
Despite the lure of investing in commercial real estate, most people have been unable to participate in the sector due to an extremely high barrier of entry. But the good news is that recent innovations in the field of finance and technology have put purchasing commercial property within the easy grasp of common investors. Two of the major developments in this regard are the launch of Real Estate Investment Trusts (REITs) and fragmented ownership platforms both of which allow you to benefit from the commercial property boom albeit through different models. The net result is that many more people can enjoy the fruits of the growth of this rapidly expanding sector.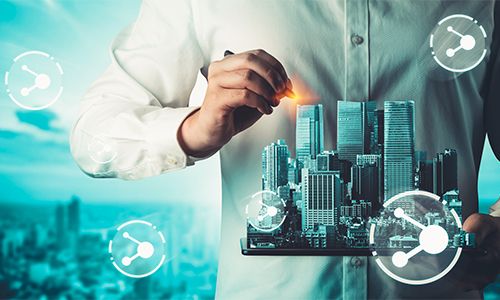 Reality Of Realty Has Changed | How To Invest In The Future
Has Covid-19 changed the real estate market forever? And should you be changing your investment strategy during this pandemic? Here are the REAL some important questions we must understand: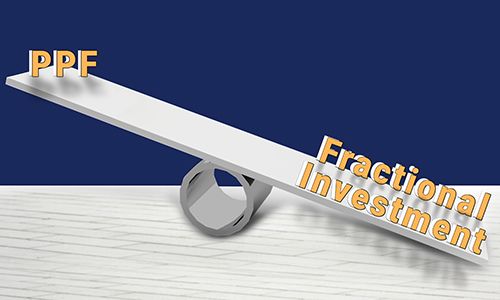 PPF vs fractional investment- The pursuit of financial goals
Most Indian investors saving for long term goals like saving for the higher education of their children or building a retirement corpus are usually risk averse and seek guaranteed returns. As a result, the Public Provident Fund (PPF) has found place in the financial portfolio of most Indians, with generations of India