Commercial Realty| An Attractive Way To Build Wealth For NRIs
21 May, 2021
Commercial property has become one of the hottest investment assets for NRIs in the recent past. A rapidly developing economy, growing urbanization, the depreciation of the rupee, the establishment of RERA, which increases transparency in the realty sector, attractive rental yields, and good value appreciation potential are some of the factors that are driving this trend.
With government rules now allowing NRIs to freely purchase property except farmland and plantation land, the real estate sector has witnessed considerable wealth inflow from the Indian diaspora. A report by real estate consulting firm 360 Realtors notes that NRI investments in the sector doubled from $5 billion in 2014 to $10.2 billion in 2018. Meanwhile, a consumer sentiment survey by ANAROCK for the first half of 2019 reveals a special preference for real estate among NRIs, with 63% of them opting for property over other assets.
The residential real estate sector in India is currently undergoing a slowdown. In this scenario, commercial real estate has emerged as a winning investment option for NRIs, promising returns in the range of 12-20% (contractual yield + appreciation potential) annually. The high demand for premium office spaces in India is also prompting foreign investors such as Blackstone, Brookfield, and Xander to enter the commercial real estate space. A number of high-value transactions running into thousands of crores of rupees completed in the past year attest to the bullish outlook in the market.
Investing in commercial real estate: The brass tacks
NRIs must be extremely careful while purchasing commercial real estate in India. It is easy to lose your way in the labyrinth of paperwork associated with a property purchase in this country. There are many factors to keep in mind in this regard. Three important ones are:
Location: Choose a location where there is a high demand for office space. Failing on this front would mean difficulty in getting good tenants and low rental yields. Location is also important in determining your interest rate from banks.

Due diligence: Ensure that all papers, permissions, and approvals are in order. It is a good idea to check the credentials of the developer, construction quality, access to transport and infrastructure, and so on.

Income and expenditure: Closely examine the cash flows, management costs, property tax, cost of insurance, lock-in period, capital appreciation, and so on.
Real estate ownership made easy
The hBits fractional real estate ownership platform takes care of many of these problems. With its help, you can become a partial owner of profitable commercial real estate properties across India at a comparatively small ticket size. What's more, it enables you to choose the location, size, tenants, developer, and even the exact property.
Above all, it saves precious time and money by relieving owners of the need to conduct research and due diligence. Our properties are listed only after careful vetting by our in-house experts. Once you have selected the property, our transaction experts will guide you through the purchase process and help you finish the paperwork. And you can do all this online without stepping out of the comfort of your home!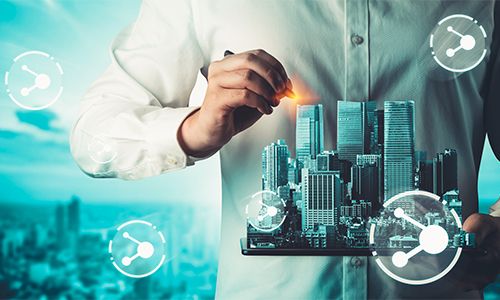 Reality Of Realty Has Changed | How To Invest In The Future
Has Covid-19 changed the real estate market forever? And should you be changing your investment strategy during this pandemic? Here are the REAL some important questions we must understand: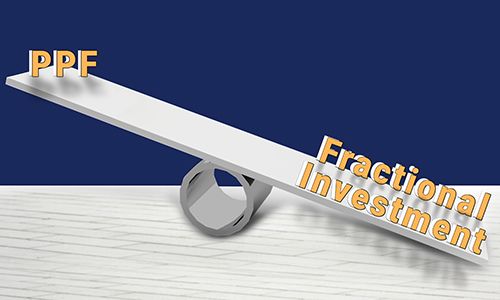 PPF vs fractional investment- The pursuit of financial goals
Most Indian investors saving for long term goals like saving for the higher education of their children or building a retirement corpus are usually risk averse and seek guaranteed returns. As a result, the Public Provident Fund (PPF) has found place in the financial portfolio of most Indians, with generations of India