Fractional Investing: The Key To Real Estate Investment In 2023
22 Mar, 2022
Missing the 'Real-Estate' Boom? Here's a smart way to ride it with fractional investing in 2023. 
The pandemic brought about lockdowns and central governments across nations loosened their purse strings. As more money crept into the system, interest rates for loans on real estate went to record lows. As India successfully embarked on one of the world's largest 'vaccination drives' and the threat of the pandemic began to diminish, real estate across cities saw a major surge. 
The residential market for the top 7 cities recorded sales of over 62,000 units in Q1 2023, an increase of 15% sequentially and 20% y-o-y, across the top 7 cities of India. In fact, this is the highest quarterly sales in the last 15 years demonstrating enhanced consumer confidence despite the global headwinds
Commercial real estate has matched the pace too.
Gross leasing activity for the calendar year 2022 was recorded at 49.8 mn sq ft, hitting a three-year high as a COVID-free year and greater certainty in the business environment supported on-ground real estate activity with occupiers approaching their portfolio strategies with much more clarity
 So it's about time, budding investors start looking into fractional investing.   
Is it too late to get into Fractional Real Estate Investment?
When the sparkling growth of an asset class comes along, an investor tends to pay attention. Many are feeling a sense of having missed the bus. The reasons could be that the real estate they selected or the ones that suit them may be out of budget even with the loans they are eligible for. 
While we do not want to delve into the reasons as it is best known to the reader/ investor, we wish to highlight fractional real estate investment as an asset class is increasingly becoming popular. Fractional property investment enables you to take exposure in real estate without the hassles of having to read through documents, scout for buyers, manage tenants, maintain, and repair the property, etc.
Fractional real estate investment helps you to earn a rental yield of around 8-10% and a capital appreciation of around 5-10% per annum in a hassle-free manner while ensuring that tenants are highly reputed and financially stable companies. 
Interested to know more about fractional investing? 
Fractional Ownership Real Estate – A well-balanced asset class
What is fractional ownership of commercial real estate? To explain it in layman's terms, Fractional ownership real estate pools investment from many investors into premium Grade A commercial real estate and enables all investors to partake in a share of profits in terms of both rental yields and capital appreciation. The investors are allotted 'fractions' based on their investment and they can sell the fraction later. 
The minimum investment to own a 'fraction' is INR 25 Lakhs. In a city like Mumbai, even a one-bedroom residential property will block almost twice the amount for you. Moreover, the fractions are derived from grade A commercial property that is managed by professional companies. With such reputed tenants and professional management of the properties, we can assume a 5-10% capital appreciation and an 8-10% rental yield annually. As per these metrics, the sum of the rental yield and capital appreciation would give you steady long-term returns at a target IRR of 13-20% over a period of five years. This is a much more lucrative investment option when compared to 'Fixed Deposit' which is a minimum-risk asset class with an interest rate of about 7% per annum. 
Is there any risk involved in Fractional property investment that I should be aware of?
There are almost no asset classes that yield great returns without having an element of risk. The ability of the investor to understand the risk and know how to mitigate it is what makes an asset class attractive. 
With fractional ownership real estate, most of the risks are covered. Here's a gist of how the perceived risks is addressed: -
Extensive Due Diligence property: The Grade A pre-leased commercial real estate is vetted and validated across all aspects by professional management. The 'fractions' that you invest in would have undergone significant due diligence across every aspect. It provides a great cushion of comfort for the investors and gives them comfort against any perceived risk with regard to the fractional property investment.
Creditworthy and Reputed Tenants: The tenant at the other end of the fraction that you own is a reputed company with robust financials. They enter into lock-in agreements of three years or more and hence you do not have to scout for a tenant every year in fractional ownership real estate unlike in residential real estate. 
Professional Management of Operations: The pre-leased commercial real estate is managed by a professional company that takes care of rent collection, ancillary services, operations, and upkeep of the property, etc. In essence, your 'fraction' is also well managed and hence you needn't worry about rental yield. You also needn't worry about the next buyer because the company managing the fractional real estate will take care of it. 
Capital Appreciation: Due to extensive due diligence, the location of the property chosen is such that it lies in an area where there is a huge demand for pre-leased commercial fractional real estate and multiple reputed companies are always on the lookout for such spaces. Hence, the minimum capital appreciation of 5% per annum has been factored in and there could be instances when it can be more than the percentage of appreciation assumed. 
Computation and Collection of Returns: With neat dashboards, the company managing your fractions can provide you with the latest updates on the status of your fraction and the value that it could be returning at that point in time. You needn't worry about the computation of the returns or collection of the same when you sell your fractional ownership real estate. Everything is managed through digital interfaces and the transactions and payments are seamless. 
Wrapping up
Fractional Ownership is a great way to ride the real estate boom with almost all risk factors addressed. It can help you to sleep peacefully while your fractions make a good return over time. As per many reports on the state of the economy and real estate, the commercial and residential real estate boom is not going to fade away soon, and hence the time is ripe and right for fractional investing of grade A pre-leased commercial real estate. 
Frequently asked questions
Q1. Can you make money in fractional property investment?
Investors can profit from fractional property investment by diversifying their portfolio with various properties and asset classes. They can earn returns through rental income or appreciation. Fractional property ownership lets investors participate in real estate investing without owning an entire property, resulting in potential passive income.
Q2. Is fractional real estate investment legal in India?
Fractional real estate investment is not regulated or recognized by the Indian government yet but that's not to say it's illegal in India.
Q3. Can I sell my fractional ownership real estate?
Yes, you can sell your fractional ownership real estate; however, it's important to review the terms of your ownership contract as some may have provisions that restrict the sale or require approval from other owners.
Q4. How does fractional property investment work in India?
In India, fractional property investment typically involves investing in a property through a Real Estate Investment Trust (REIT) or a Fractional Ownership Platform (FOP). Investors can buy shares in a REIT or invest in a property through a FOP, which manages the property and distributes rental income and capital appreciation to the investors.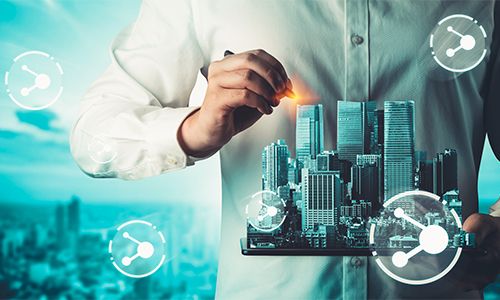 Reality Of Realty Has Changed | How To Invest In The Future
Has Covid-19 changed the real estate market forever? And should you be changing your investment strategy during this pandemic? Here are the REAL some important questions we must understand: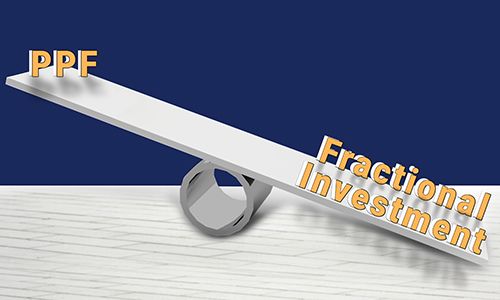 PPF vs fractional investment- The pursuit of financial goals
Most Indian investors saving for long term goals like saving for the higher education of their children or building a retirement corpus are usually risk averse and seek guaranteed returns. As a result, the Public Provident Fund (PPF) has found place in the financial portfolio of most Indians, with generations of India