Impact of Covid-19 on Commercial Real Estate Investment
4 Apr, 2023
The Commercial real estate sector in India was significantly affected by the Covid-19 outbreak. Property transactions came to a near-halt when the nation went into a complete lockdown during both waves. Net absorption of Grade A office stock in the top 7 cities in India which was at a record high of 46.5 million sq.ft. in 2019, stood at 25.6 million sq.ft. in 2020 and 26.88 million sq.ft in 2021, a decline in demand by  45% and 42% in 2020 and 2021 respectively.
2020-2021 Fallout in Commercial Real Estate Property Transactions
In the wake of uncertainty, delayed decision-making and reduction in capital expenditures led to the deferment of deals by three to five months affecting the sectoral growth rate. Many new commercial real estate property deals were stuck with key decision-makers unable to conduct any business owing to travel restrictions. Simultaneously, numerous parties postponed transactions and decided to adopt a wait-and-watch policy. Reports also suggest that the number of enquiries and site visits declined significantly. Only pre leased commercial property deals saw some traction on account of being ratified at an earlier date, and their relatively low-risk nature. 
It was not however all doom and gloom in the commercial real estate investment sector. There were some lucrative opportunities that arose despite the Pandemic, or one could say as a result of it. For instance, the demand for co-working spaces rose, despite demand for all other asset classes declining by almost 50%, as smaller enterprises began to seek more flexible and temporary arrangements rather than taking up a long term lease in a traditional office space, and larger enterprises that shut down their offices of operation owing to downsizing requirements or hybrid work policies, began taking up flexible spaces  
Therefore, while the commercial real estate industry in India faced many challenges due to Covid-19, there were also opportunities for those willing to adapt and innovate.    
Post-Pandemic Bounce-back in Commercial Real Estate Investment
The Commercial Real Estate sector has seen major recovery post the Pandemic and is expected to bounce-back and surpass the 2019 record highs in the next few quarters. 
On the path of recovery from these volatile times, people tend to look for options with a higher degree of safety and stability like bonds and commercial real estate investment. The first Covid free year- 2022- was a testament to this fact. The commercial real estate sector has shown robust recovery in 2022, with both the demand and the supply of Grade A commercial real estate seemingly returning to the 2019 record highs, and are poised to set a new record high in 2023. Net absorption figures stood at 38.26 million sq.ft. in 2022, a 42% increase from 2021, and almost in line with the record highs of 46.5 million sq.ft. in 2019. Gross leasing activity for the calendar year 2022 was recorded at 49.8 mn sq ft, higher by 88% from 2021, and hitting a three-year high as a COVID-free year. Greater certainty in the business environment in 2022 has therefore supported on-ground real estate activity, and the bounce back is expected to continue until 2024. 
Pre leased Commercial Property Is The Future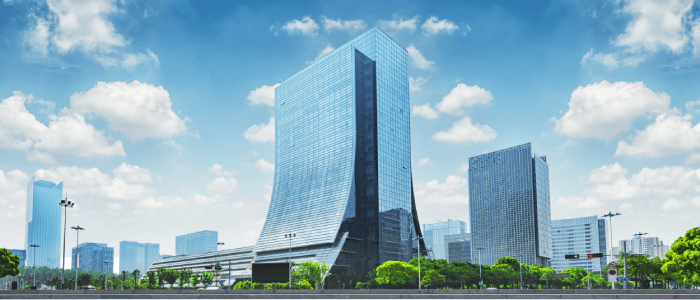 When it comes to commercial real estate investment, investors should conduct in-depth due diligence along various parameters to ensure turbulent times like these have little impact on your portfolio properties. With investors' risk appetites at their all-time low as a result of the Pandemic-induced uncertainty, properties that are under construction and already going through a liquidity crunch due to the economic slowdown are expected to be the worst hit as work will be stalled and cash flow would be diminished, and investors are now unwilling to take any uncertainty risk as a consequence of the current economic environment. Pre leased commercial properties therefore look even more attractive today than they did pre-pandemic as they bear the least cash-flow risk. The pre-committed rentals will be paid out as per leave and license agreements signed by tenants, providing steady cash flows in an otherwise unsteady real estate market. Also, premium commercial properties have an added advantage as tenants are typically MNCs or large corporates with strong business fundamentals and sustained cash flows to service the rentals.
Commercial Property Rental Yields Remain Stable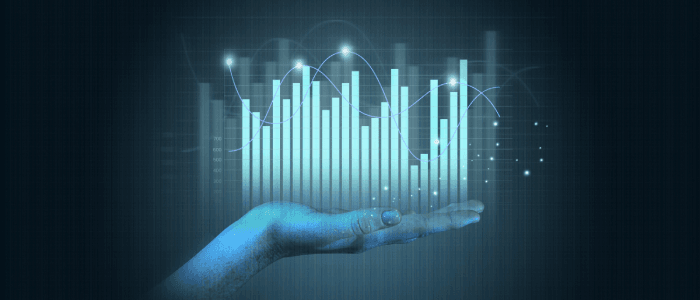 Owing to the factors mentioned above, commercial property rental yield is still in the range of 7-9% on Grade A commercial assets, and the performance is expected to sustain in the near term. Customers looking for a safe haven for their liquidity should keep an eye for pre leased commercial property in the market. Here rental income is assured as the properties have already been rented out with strong rental agreements in place. The deferment of deals and slowing of business cycles have little effect on them. Pre leased properties will bring guaranteed returns in the near to medium term countervailing the volatility in the stock markets and adding some solidity to your portfolio.
However, it is important to choose well if you are planning an exposure to pre leased commercial property. As the location is a critical factor in the commercial real estate investment, be very sure that the long-term forecast for the location is positive. You should also pay attention to things like the quality of construction, the cost of maintenance, and the credibility of your property manager. Finally, your aim should be to choose a property with good-quality tenants demonstrating sound financial health and a zero-default track record to ensure good commercial rental yield in India.
Owing to the factors outlined, customers holding liquidity should look for safer havens like pre-leased commercial property or government bonds to earn stable and healthy monthly income from commercial real estate investments.
Frequently Asked Questions
Q1. What is an example of commercial real estate property?
Ans. An example of commercial real estate property could be an office building, a retail shop or mall, or even a co-working space.
Q2. Why commercial real estate property is a good investment?
Ans. Commercial real estate property is a good investment because it typically offers higher returns compared to residential property, as well as predictable and long-term cash flow.
Q3. Is it safe to invest in a pre leased commercial property?
Ans. It depends on various factors such as the location, lease terms, property condition, and tenant's credibility. It is recommended to conduct proper due diligence and seek expert advice before deciding to invest in a pre leased commercial property.
Q4. Can we take a loan on a pre leased commercial property?
Ans. Yes, it is possible to take a loan on a pre leased commercial property. However, the loan amount and terms may depend on factors such as the property's value, lease terms, and lender policies.
Q5. What type of commercial real estate investment is the most profitable?
Ans. It is difficult to determine which type of commercial real estate investment is the most profitable, as it depends on various factors such as location, property condition, tenant demand, market trends and economic conditions. However, some examples of potentially profitable commercial real estate include pre leased commercial real estate, tech-focused office spaces, affordable and well-located retail storefronts, and mixed-use developments that combine residential, commercial and/or office spaces to serve diverse needs.
Q6.What commercial real estate investment has the most risk post Covid?
Ans. Hotel and hospitality-focused commercial real estate investments tend to pose higher risks due to their dependence on tourism, travel trends and economic conditions. Other high-risk commercial real estate investments include speculative developments, such as new construction projects in untested markets, and distressed properties that require significant renovation or redevelopment.
Q7. What is a good commercial rental yield in India?
Ans. A good commercial property rental yield can vary widely depending on the location, type of property, and local market conditions. However, generally, a rental yield of 7 to 9% is considered good for commercial property investments. It is important to note that rental yield alone does not paint the complete picture of a commercial property's profitability, as factors such as maintenance costs, property taxes and other expenses should also be taken into account.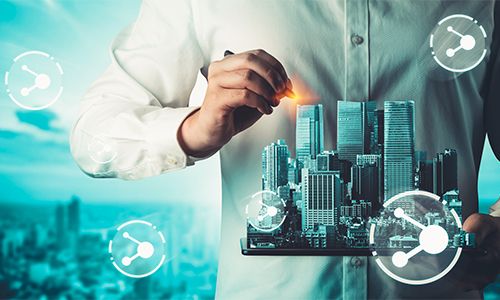 Reality Of Realty Has Changed | How To Invest In The Future
Has Covid-19 changed the real estate market forever? And should you be changing your investment strategy during this pandemic? Here are the REAL some important questions we must understand: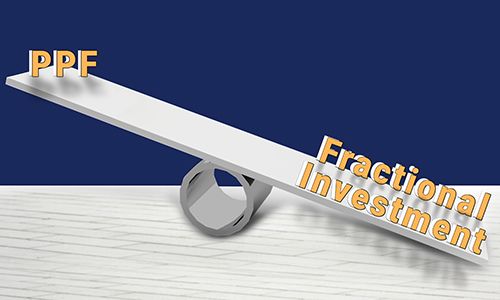 PPF vs fractional investment- The pursuit of financial goals
Most Indian investors saving for long term goals like saving for the higher education of their children or building a retirement corpus are usually risk averse and seek guaranteed returns. As a result, the Public Provident Fund (PPF) has found place in the financial portfolio of most Indians, with generations of India