Invest Smarter, Unlock Returns of Millions with hBits
9 Sep, 2021
With hBits, property owners grow rich in their sleep. It's a strange assertion.
There are a ton of property owners. But the million-dollar question is how to be a successful property owner?
Here, we're not merely talking about owning a piece of real estate. Our approach is rather turning to a real estate that works for you. To make it your asset—A Grade pre-leased property that secures a regular monthly income in form of rentals.
Up until recent years, the arrangement around property ownership has been more or less the same across communities and cultures. One either purchased the property or arranged a rental agreement with a property owner.
In traditional ways of ownership, there was often a resurfacing market risk that investors pretended to ignore.
However, today the business models have evolved to a point where several unrelated investors can share the ownership of high-value property. Of course, you share the rewards with other co-owners but at the same time, you're also mitigating the risk of ownership. This encapsulates your investment in a far lesser risk.
Imagine owning a 25 percent stake in potentially high-growth investment property at a prime location without knowing the other investors.
This concept is termed as Fractional Ownership.
This is what hBits does.hBits is a platform that enables Fractional Ownership in high-value properties, creating a new set of opportunities and implications.
We're the leading storytellers of how new investors are willing to embrace the sharing economy for mutual benefits.
The most appealing side of fractional ownership is how you can hedge and distribute the risk and downside of an investment, while at the same time receiving stable benefits.
Could fractional ownership be the future of investments?
Our guess is YES. We're betting on the positive side of this prevalent sharing economy, which as per economic times, is going to dominate investments in the 21st century.
Undoubtedly, Fractional Ownership has opened the gates of a new market in real estate. Our goal as a firm that provides an accessible platform for investors to co-own the Grade A commercial assets, is to simplify the process of buying, renting, and reselling the properties.
We have devised an efficient online and offline system that works for all, investors, negotiators, and sellers.
Let's see how hBits simplifies fractional ownership for investors.
We do our homework.
In India, there is a total stock of more than 500 million square feet of Grade A assets. These assets are located in Information Technology parks and commercial buildings.
Top-quality developers construct these properties and Grade A tenants occupy these spaces. This mix of top developers and tenants is what makes these properties high-yielding investments, with stable rental and appreciation.
Here are five attributes of hBits workflow that ensure a profitable investment:
Secure Cashflow:
The key to any successful investment is ensuring a stable cash flow throughout the term of ownership. We ensure this by managing four factors.
Quality Tenants: The benefit of owning a high-value property is that you get reliable long-term tenants. These consist of companies with strong credit ratings. We cross-check the background of tenants and their paying capacity before enrolling them in the process.
Lock-in: Lock-in guarantees that a tenant doesn't leave mid-way. This is secured by leave and license agreements which range from three to five years of lock-in period time
Fill-out costs: The more the investment a tenant does on a property, the more certain it is that it will stick to it. As a secondary rule, the furnishing and fit-outs in the lent-out properties are funded by the tenants, ensuring their loyalty
Security Deposits: Even during a sudden unforeseen crisis, if the tenant is compelled to leave the property, we check their exit through a security deposit of at least six months. This grants us a sufficient transition period to lease out the property to another tenant.
Appreciation Potential:
The sign of a good real estate investment is that its value should increase with time. This is why we check the property price appreciation potential before investing in them. This broadly touches two areas:
Rental Escalation: We ensure that contractually our rental rates increase by 15% every three years. This contractual agreement between tenants and owners guarantees a steady boost in rentals.
Market Appreciation: The positive return on the investment is what decides the value of the property in the future. This is why we do a proper selection of micro-market through a diligent analysis of supply-demand dynamics, ensuring a steady increase in the value of property over time.
Hard Asset Ownership:
The nature of real estate is that it's a tangible asset of a resource with a fundamental value. This is what makes it a hard asset, with a minimal downside. It naturally secures you from the upheavals of the market.
Asset Diversification:
Asset diversification is an investment strategy. It's based on the premise that a portfolio of multiple asset types will perform better than individual assets.
We ensure a healthy asset diversification by customizing your portfolio based on traditional equity and debt instruments. And if you don't like where you are, we can move. We are not a tree.
Minimum Costs:
Our objective is to give maximum returns for minimum investments. We achieve this by being transparent in our proceedings and agreements. We don't entertain any hidden or subsequent expenses while investing in pre-released assets.
Apart from that, we ensure that the Common Area Maintenance (CAM) and Property Tax are underwritten in the purchase price of the asset, resulting in minimum costs for investors.
The major fortunes in the world have been made through investments in properties. The wisdom from the west says that we're not supposed to hold ourselves from buying real estate. Rather we should buy and then hold to the real estate.
For most of us, the problem is not the will to invest in a profitable property. Rather it's the hassle of buying, renting, and selling properties. For us, a problem is an opportunity.
At hBits, we have simplified Fractional Ownership into a simple four-step process.
Step 1 – Choose Property
At first, we understand your objective behind the investment and then provide you with a portfolio of carefully examined properties. You can pick an investment that meets your criteria.
Step 2 –LOI & Due Diligence
We walk, so you can rest. We analyze the properties with extreme diligence before featuring them on our platform. We check its current value, its future appreciation rate, and the potential risks.
Step 3 – Earn
Property management is by far the most tasking step in real estate investment. That is why we manage your rental collections, property maintenance, and re-leasing proceedings. We also provide an online all-time accessible dashboard that provides insights on your property's performance with all the upcoming events related to your portfolio.
Step 4 – Sell
We help you re-lease your property in case of contract expiration or simply if you wish to sell your holdings. Our online hBits platform can also help you sell it to another community member.
This new age of shared economy brings in a sustainable solution in a market that is still struggling through a pandemic.
It's beneficial for property owners to build quality properties.
It's beneficial for negotiators who choose to sell and earn through transparent and manageable online platforms.
And it's beneficial for investors who want to earn stable rentals without burdening themselves with the un-proportionate risk that comes with solely owning the property.
Everybody wins. And that's what hBits truly stands for. An overall win for everyone involved.
Here are four benefits of investing in Fractional ownership with hBits:
Low Ticket Size:
Our low ticket size makes high-quality assets affordable to middle-class investors. Starting at just 10 lakhs, it gives you access to invest in an asset class that has historically been confined to multi-millionaires.
Smooth Discovery:
Our online platform is a comprehensive tool to access information and insights on profitable Grade A properties. Its online nature ensures that you can access it from any location and any device.
Hassle-Free Ownership:
Our team of experienced managers provides service around turnkey management, rent collection, and property maintenance. We do all the leg work so you can have hassle-free ownership.
Improved Liquidity:
Our online platform connects you with the new users in our community. This enables you to sell and buy within the platform, resulting in seamless exits and continuous competition for a better price.
This is our entire story. This is why and how you can invest in Fractional Ownership with hBits to earn millions without investing millions.
As a leading Fractional Ownership firm, we solve difficult problems around investments. This is not just limited to simplifying the process but also successfully managing the risk of investment and answering difficult questions.
In case you have a question for us, kindly  Contact us. We'll get back to you at our earliest.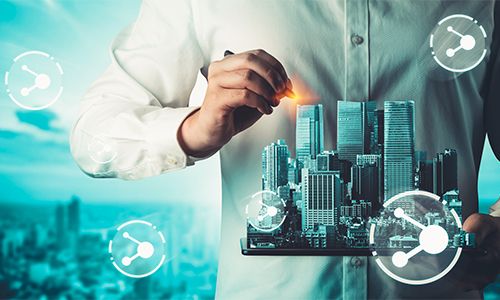 Reality Of Realty Has Changed | How To Invest In The Future
Has Covid-19 changed the real estate market forever? And should you be changing your investment strategy during this pandemic? Here are the REAL some important questions we must understand: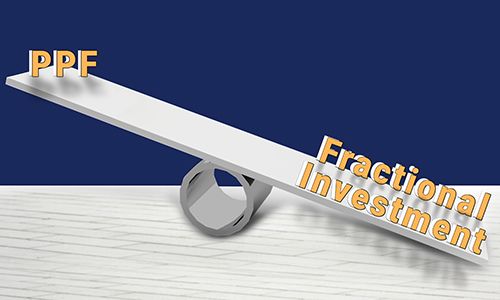 PPF vs fractional investment- The pursuit of financial goals
Most Indian investors saving for long term goals like saving for the higher education of their children or building a retirement corpus are usually risk averse and seek guaranteed returns. As a result, the Public Provident Fund (PPF) has found place in the financial portfolio of most Indians, with generations of India