Post COVID-19 Era: Ideal Time to Invest in Commercial Real Estate
5 May, 2021
Pandemics cause serious disruptions in the economy but offer unique opportunities for prudent investors. Some core sector stocks might be wise investments right now. Similarly, buying commercial property for investment could be an attractive opportunity in current times with the potential of stable returns and the capacity to provide dual income through rent and capital appreciation.
State of the Economy
With the Covid-19 crisis bringing all economic activity to a standstill, the world economy is suffering badly. Governments worldwide have announced bailout packages targeted at specific sectors to keep their economies afloat.
India recently announced a Rs 1, 70, 000-crore relief package to protect the weaker sections of society during the lockdown, and stimulus packages for other sections may also be in the offing. Furthermore, the RBI has taken several measures including a 25-basis point interest rate cut and special Targeted Long Term Repo Operations (TLTRO) to deal with the economic effects of the pandemic.
Investing During A Pandemic
Recessions and slowdowns drive investors away from the stock markets toward safer investments like government securities and fixed-income assets that come with a low rate of return. They also drive investors towards hard assets like gold which generates no regular income and real estate. Commercial property investment is a smarter option in the current scenario because it offers an inflation hedge while also generating fixed income. Unlike stocks, it is a tangible asset with real physical value.
In the past, commercial real estate was way out of the reach of ordinary investors due to exorbitant prices. But the advent of innovative investment models such as REITs and fragmented ownership structures have brought it well within reach of ordinary investors. For the past three years, the commercial real estate segment in India has been growing at a rapid pace despite the housing slowdown. The current spate of lockdowns may have temporarily interrupted the growth of the sector which is likely to resume once the economy restarts.
Lockdown Market: Is This A Good Time To Invest in Commercial Property?
Despite the gloom surrounding the economy, investors should consider investing in commercial real estate in a 'lockdown market' right now in light of lowering interest rates and stimulus packages extended by the government and RBI which will have a significant effect on commercial property prices going forward. Below are some reasons why it may be prudent to invest in commercial property at this moment as opposed to investing when the economy starts opening up. 
Temporary Dislocation in the market
The current Covid-19 pandemic can lead to temporary dislocation in the commercial property market. Although commercial properties are fundamentally very strong with MNC tenants, rental-backed transparent valuations & premium construction quality catering to institutional needs, many developers and property owners are looking to liquidate their properties due to unforeseen cash requirements during these turbulent times. Due to the liquidity crunch in the market, developers are turning to sell their cash-generating commercial properties at attractive valuations. Same is the case with commercial property owners who might find themselves in urgent need of liquidity and thus are looking to sell their commercial properties. Thus, many commercial properties are available in the market with strong fundamentals and attractive valuations.
Rising Inflation
Bailouts promised by the government are expected to promote deficit financing which will have an inflationary effect on the economy. The lowering of interest rates by the RBI, too, will contribute to inflation in its own way. As a result, the cost of commercial property is likely to escalate in the future. Purchasing commercial property at this time will allow you to buy when the prices are still favorable and avoid price escalations.
Interest rate vs Capitalisation rates dynamics
Falling interest rates are expected to have a direct impact on commercial property cap rates (which is similar to the inverse of what PE is for stocks). When interest rates decrease, cap rates can decrease and decreasing cap rates increase a property's value as cap rates and commercial property prices are inversely related. With RBI eyeing more rate cuts, cap rates are also expected to decrease resulting in a price boom for commercial properties. Prudent investors may consider buying now to take advantage of the expected fall in cap rates.
Replacement costs
Rising inflation will drive up the prices of new commercial real estate projects in an environment where businesses are still struggling to pick themselves up in the aftermath of the pandemic-induced slowdown. In such a situation, older properties will be more attractive for lessors and purchasers compared to newer, more expensive projects in a still-reviving economic environment. Also, delays in new projects due to liquidity issues in the real estate sector and prevailing market conditions will lead to lesser supply.
Portfolio diversification
A good investment strategy involves portfolio diversification to hedge against market volatility. Most of the traditional investment options like Stocks, Mutual Funds, and PMS are highly correlated to the stock market and make the portfolio volatile during these uncertain times. Addition of commercial real estate investing can provide a stability in your portfolio as these assets have a very low correlation with the general market. The rents are generated by marquee tenants having strong business fundamentals, secured by rental agreements, and being a premium asset in established micro-markets, the prices are also less susceptible to volatility. Also due to regular rental inflow, these properties can enhance the liquidity of your portfolio thus preparing you better for these uncertain times.
If you have the intention of investing in commercial real estate, the 'lockdown market' might be a better occasion than sometime in the future. Smart and prudent investors are always quick to spot an opportunity while others sit back and keep waiting for better times to come. Based on our analysis, there are many deals available in the commercial property space at good valuations and attractive rental yields which can provide stability to your portfolio. Given this excellent opportunity, one should consider including commercial property in their portfolio and reap the long-term benefits.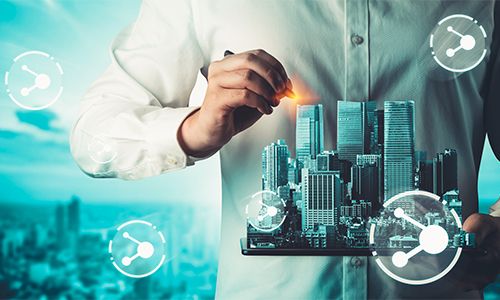 Reality Of Realty Has Changed | How To Invest In The Future
Has Covid-19 changed the real estate market forever? And should you be changing your investment strategy during this pandemic? Here are the REAL some important questions we must understand: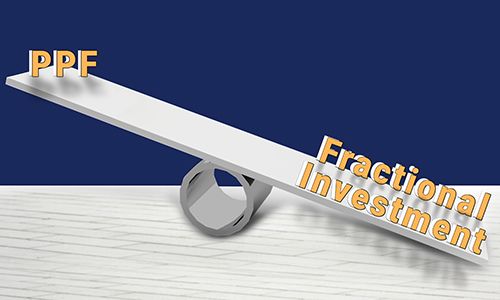 PPF vs fractional investment- The pursuit of financial goals
Most Indian investors saving for long term goals like saving for the higher education of their children or building a retirement corpus are usually risk averse and seek guaranteed returns. As a result, the Public Provident Fund (PPF) has found place in the financial portfolio of most Indians, with generations of India